When it comes to packing up rooms for a move, the kitchen is the one most people dread. With all of the breakables, odds and ends, and heavy appliances needed to be hauled out of there, the kitchen takes the most time, and causes the most headaches, for most people.
Since 1995, the removalist Melbourne company Eastern Suburbs Removals has been packing and hauling kitchen items across town and over state lines. If you're facing a move, here is how you can pack up your kitchen without finding dings, scratches, and broken glass when you arrive at your new home.
Get rid of what you don't need
Take this opportunity to dispose of, sell, or give away unwanted items and appliances. Unclutter your pantry by tossing out things that have expired and giving away good items to your local food bank.
Have the right supplies on hand
Before you get down to business, arm yourself with the right tools like:
Packing tape
Buffering materials (bubble wrap, towels, packing paper and old newspapers)
Small and medium-sized moving boxes
Dark coloured markers for labelling
If you happen to have the original boxes for your appliances around, put them to use for your move.
Make sure everything is clean and dry
Don't pack appliances, dinnerware, silverware and other items if they are wet or dirty.
Take apart heavy items
Dismantle your kitchen table, chairs, and the appliances that will be moving along with you (closely follow the instructions provide in the user manual for each appliance).
Wrap the legs of the kitchen table and your chairs with bubble wrap to avoid any dings or scratches
Tape doors and wrap larger appliances with blankets (towels work well for smaller appliances)
Strongly consider hiring a removalist Melbourne company for larger items like refrigerators, ovens, and dishwashers
Pack the heaviest kitchen items first
Tape up a small or medium sized box and place the heaviest items at the bottom. If you're packing pots and pans, for example, put the largest one inside the box first and then start stacking smaller items inside.
Pack the items with their proper lids, so they're ready to use once you're in your new kitchen.
Wrap breakable items separately
Each cup and dish should be packed individually with bubble wrap, packing paper or old newspaper.
Tape the wrapped items and place them in the box. Fill up any empty space with crumpled-up paper so that there is a cushion between your breakables and other boxes.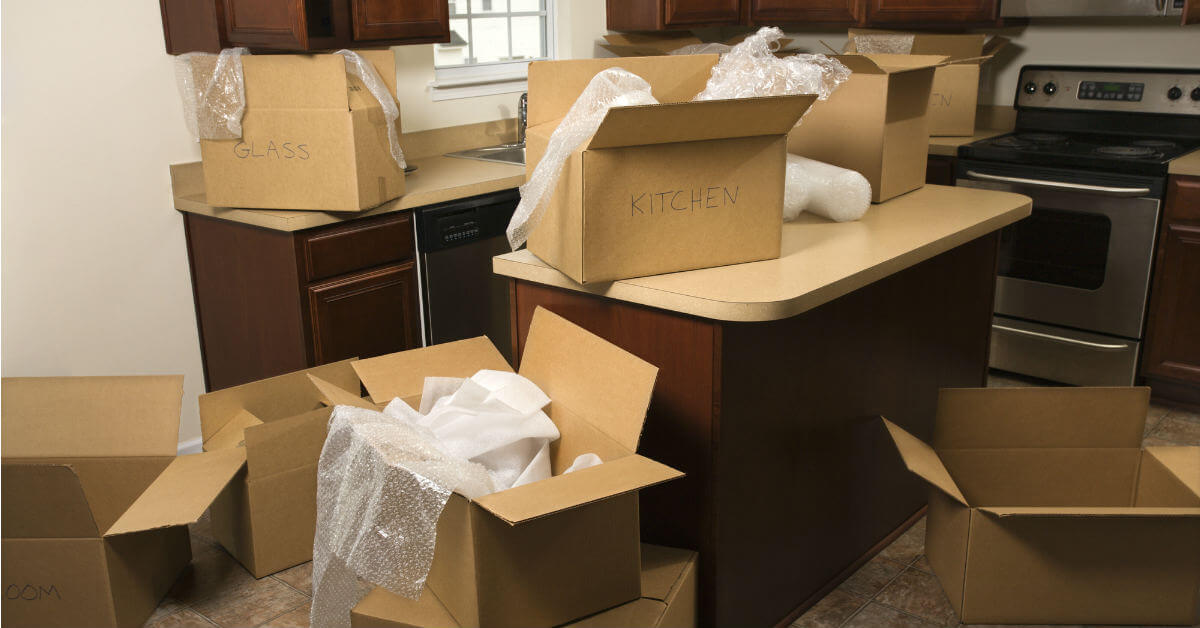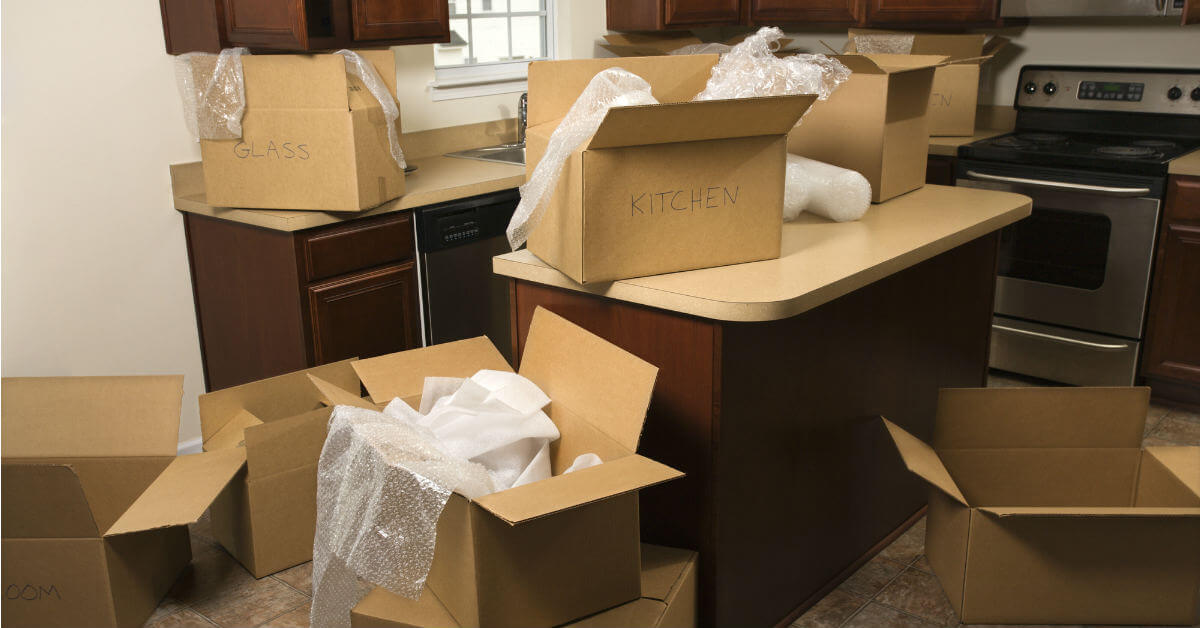 Use rubber bands or zipper bags for silverware
Loose silverware is a pain to track down. Separate your silverware according to type and then wrap it with a rubber band. Place the items in a shoebox and tape it closed with packing tape.
Label each box properly
Each box should be marked with what is inside the box and if the items inside are fragile.
Hire a removalist Melbourne company to pack your kitchen
Eastern Suburbs Removals is well known for our city and interstate Melbourne removals, but did you know that we can also help pack and unpack your belongings?
Request a quote online or call us today on 1300 886 625.